One of the things the original show was noted for was the fabulous hairstyles for the women. Here are a few pictures I've gathered.
Yeoman Janice Rand is known for her basketweave hair style. This is definitely a wig. I made one for the show we put on in 2002. I will make a new one for this show.
Here's Uhura.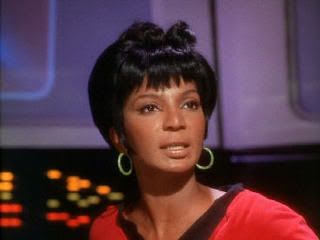 And here. Her hairstyle varied a bit from time to time.
Nurse Chapel changed her hair more often than anyone else. This is the soft blonde look, needing just a quarter can of hairspray.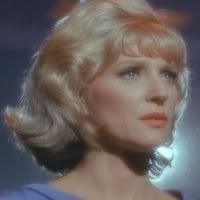 There's another Nurse Chapel hairstyle in which her hair is steel bluish grey and looks like it was created in a welding shop instead of a hair salon! I don't think we'll be copying this one.
She looks so sad in this picture. But wouldn't you too, if you had to wear that on your head?